Today's Dilemma: A Collage of Self and City
April 18, 2021 @ 11:00 am

-

1:00 pm

Free
Join women architects and designers to reflect internally, share communally, and learn from each other in a workshop focused on collage.
About this Event
Zoom meeting information will be posted on your ticket following registration for this event.
This workshop is a creative space for dialogue and expression of the lived experiences of women in architecture and provides an opportunity to meet, share and learn amongst a supportive community.
Workshop Objectives:
Meet women practicing architecture and design from around the world and learn from their unique experiences
Learn how to creatively incorporate your ideas and experiences through digital collage
To be submitted 1-week (April 11) before the Workshop:
Text (100-150 words) describing ideas, feelings, or a story related to your experience as a woman in architecture/planning/design.
1-3 self-portraits/ selfies ideally with a white background & min 300 DPI. (Photos should be close-up of your side profile. Silhouettes are also acceptable).
Software: Adobe Photoshop CS6 or higher (No prior knowledge needed). A free trial version may be downloaded here: https://www.adobe.com/creativecloud/desktop-app.html≈
Materials provided on the day: A library of digital images will be provided by workshop organizers, which will be based on the text & photographs submitted by participants.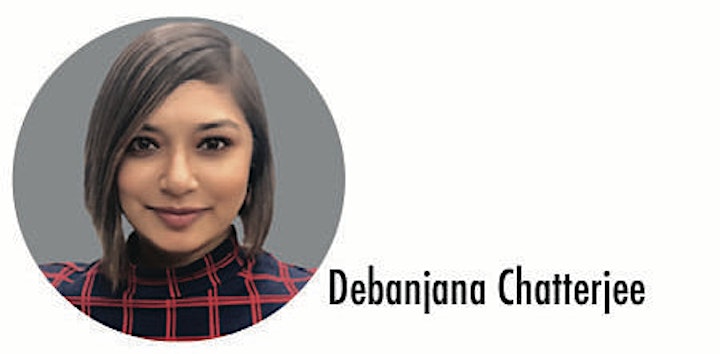 About Debanjana Chatterjee
Debanjana Chatterjee is an architectural designer, urban planner, researcher, and educator. Debanjana currently serves as a Designer at Leo A Daly and as a Research Assistant at Iowa State University for the project Study Studenica. Previously, she taught and conducted research as an Assistant Professor at the Architecture and Planning department of Amity University, India. She started freelancing as a Designer in 2016 with the name of Ardour Art. Apart from dancing, painting, and craft-making, photography is her favorite hobby, which led her to travel across the world, exploring various places and cultures. Coming from a diverse country like India, she is interested in working on diversity, gender, and environmental issues in the design and architecture field.
About Women Who Design
Women Who Design aims to present thought-provoking feminist work, using narrative, exploration and collaboration to transform how we see our own lives and how the practice of architecture is understood going forward.
NOTE: through registering for this event, you acknowledge that it will be recorded and all material, including participant collages, may be utilized by WomenWhoDesign.org for future promotional, funding or informational purposes.
Further inquiries may be directed to: event@womenwhodesign.org